The only app
that tells you the truth about your training
Using mySASY gives you information when to push yourself and when to reduce your training load based on body's condition and its response.
get free
1 616
specialized articles
documenting the usability of HRV in sports
161 504
measurements performed
and documented in results
4 913
active users
benefitting from the advantages of the mySASY system
Training results
do not depend only on the actual training load, but also on the long-term and current state of the organism.
Track your long-term progress in three smart steps.
1.
DETERMINATE YOUR TRAINING PROFILE
After the first 15 measurements, you'll recognize
your capacity to resist central fatigue and the training.
Talent
With this capacity, you can handle anything.
Holder
You endure a lot, but there is still room for improvement.
Classic
Train without worries and control the long-term movement of results.
Threat
It's not optimal. Work to improve.
2.
MEASURE BEFORE TRAINING
Measurement in the morning before training allows you to adjust it to the current state of the body.

It's not optimal.
Adjust your planned workout.
It's alright.
Train according to your training plan.
It's extremely good.
Feel free to train more.
The effect will be great.
3.
KEEP TRACK OF LONG-TERM CHANGE
Ideally, within three months, compare your current training profile with the previous one.

If the profile has improved.
Your training works. It has a positive performace and health effect. Keep it up!
If the profile has not improved.
Your training isn't working properly. Search for new ways. Measure occasionally even
in the morning after training. Follow
the available recommendations.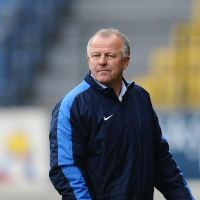 This control method of work in the area of fitness preparation, with which we started working years ago at FC Baník Ostrava football club, in collaboration with associate professor Stejskal and especially in everyday contact with Dr. Šlachta, was...
Verner Lička
President of the Czech Union of Professional Football Coaches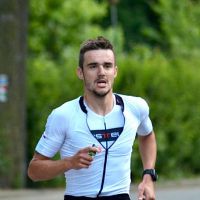 mySASY is a totally new method of training diagnostics which breaks down doubts about training quality in the long-run, as well as in terms of current feedback about training from the previous day. Thereby possible overtraining is eliminated and, at the...
David Jílek
Professional triathlete
Since athletics is an individual sport, emphasizing every training advantage, it is crucial for me to monitor the physical state of my organism and its response to the workload and follow-up regeneration. Thanks to mySASY, I can optimize my training to...
Kristiina Mäki
Professional athlete, Czech record holder, Champion of the Czech Republic at...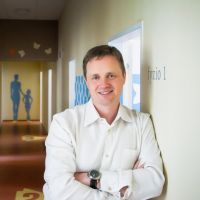 Physiological monitoring of an athlete is the best possible feedback. HRV as a biological feedback is a typical representative of physiological feedback. Systematic monitoring of an athlete´s condition is one of the cornerstones for optimal preparation....
MUDr. Jiří Dostal
Head Doctor of the Institute of Sports Medicine
I am absolutely thrilled! Finally, we have in our hands a scientific diagnostic with laboratory accuracy, which enables controlling training units during convalescence and athletes returning to training after illness or fatigue syndromes of unclear origin....
MUDr. Jaroslav Větvička
Head Doctor of the Centre for Sports National Team Medical Care
mySASY is not any old application which will measure your heart-rate, burnt calories and travelled distance. It is a fully complex diagnostic which facilitates my communication with my fitness coach or doctor, without me telling them a single word about...
Klára Spilková
Czech professional golfer
Previous
Next