Get your team account and try mySASY for FREE!
Be part of a team that heads to the top.
Pro využití mySASY ve sportovních týmech
To use mySASY in sports teams, we offer comprehensive VIP services in special Team packages. Each package includes a Coach account, VIP technical and professional support, and much more. That makes work with mySASY much easier and more effective for coaches.
"Thanks to mySASY Team packages, the coach is able to identify the most important information in the results of his team and work with them as part of the training. With this setup, coaches can use the 100% mySASY potential."
Every Team package is created individually. For more information do not hesitate to contact us.
Join mySASY and you'll be always in good company!
mySASY was already used by the athletes of these teams:
mySASY is not any old application which will measure your heart-rate, burnt calories and travelled distance. It is a fully complex diagnostic which facilitates my communication with my fitness coach or doctor, without me telling them a single word about...
Klára Spilková
Czech professional golfer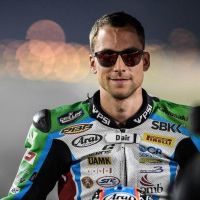 Each season is very demanding, this year the main role will be played by my participation in the endurance World Championship of road motorcycles. During the winter training, I didn't want to leave anything to chance and I must say that with mySASY I...
Ondřej Ježek
motorcycle racer
2nd place World Ski Mountaineering Championships 2019, 3rd place at the Pierre Menta races 2019. 7th place Vertical Kilometer World circuit (overall)
Marianna Jagerčíková
ski mountaineer, mountain runner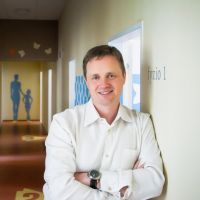 Physiological monitoring of an athlete is the best possible feedback. HRV as a biological feedback is a typical representative of physiological feedback. Systematic monitoring of an athlete´s condition is one of the cornerstones for optimal preparation....
MUDr. Jiří Dostal
Head Doctor of the Institute of Sports Medicine
Since athletics is an individual sport, emphasizing every training advantage, it is crucial for me to monitor the physical state of my organism and its response to the workload and follow-up regeneration. Thanks to mySASY, I can optimize my training to...
Kristiina Mäki
Professional athlete, Czech record holder, Champion of the Czech Republic at...
The performance of professional athletes at the highest level is composed of small pieces like a puzzle. It is not enough to train "a lot" and "fast" headlessly. It is important to know when to take over and when to slow down so that key trainings have...
Romana Gajdošová
professional triathlete
1st place Czech Long Triathlon Championship 2017, 2018, 7th place (AG) World Championships in Hawaii 2017, 2 × absolute winner of the Czech Long Triathlon Cup, 1st place (women) at Czechman, 1st place (women ) at Slovakman (Slovak championship), 6th place (PRO women) New Zealand Ironman, 5th place (PRO women) Malaysia Ironman 2018, 6th place (PRO women) European Championship - Challange Madrid.
Helena Kotopulu
triathlete
More detailed information about the competitors and the association can be found on the website www.biatlon.cz
Czech biathlon
Czech Biathlon Association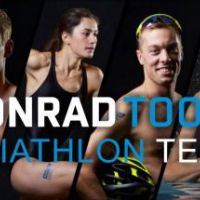 Triathlon is one of the most demanding sports ever, and three-phase training is no exception to the best competitors. It is therefore very important to monitor their condition, mainly to minimize excessive stress or injury. mySASY makes it perfect for us!...
Kondrad tools team
triathlon team and academy
2nd place at the Academic World Championships in Olympic Triathlon, 1st place at the Austrian Ironman Championships, 9th place Ford Challenge Prague 2019, 1st place Czechman 2018, 1st place Slovakman 2018, 1st place Moraviaman 2018, 2019.
Tomáš Řenč
professional triathlete, Czech record holder
2nd place European Indoor Championship 2015, 2nd place European Under-23 Championship, 4th place European Championship 2016, 1st place Czech Championship 2014, 2015, 2017, 2018, 2019, 1st place Czech Indoor Championship 2014, 2015, 2016, 2018, 2019, 13th place at the 2016 Rio Olympics.
Radek Juška
professional athlete, Czech record holder
7th place Indoor World Championship 2016, 6th place European Championship 2017 and 2018, participant of the 2016 Rio Olympics, 1st place Czech Championship 2010, 2013, 2016, 2017.
Kateřina Cachová
Professional athlete
8th place World Championship 2017, 5th place Indoor World Championship 2012 and 2016 (heptathlon), 2nd place European Championship 2016, 3rd place Indoor European Championship 2017, 1st place Czech Championship, 12th place at the 2016 Olympic Games Rio.
Adam Sebastian Helcelet
professional athlete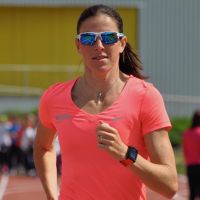 In professional sports, athletes are balanced, everyone trains hard. Therefore, the details determine success or failure. Effectively set up training, careful diagnostics, and feedback are key factors in my preparation. mySASY gives me such access, which...
Zuzana Hejnova
Professional athlete
2nd place World Championship 2017, 3rd place World Championship 2017 (Keirin), 1st place World Cup 2017 (Keirin), 1st place European Championship 2016, 29 titles of the Champion of the Czech Republic in track cycling, participant of the 2008 Beijing Olympics.
Tomáš Bábek
track cyclist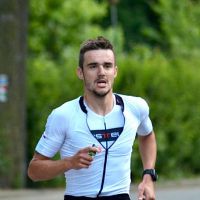 mySASY is a totally new method of training diagnostics which breaks down doubts about training quality in the long-run, as well as in terms of current feedback about training from the previous day. Thereby possible overtraining is eliminated and, at the...
David Jílek
Professional triathlete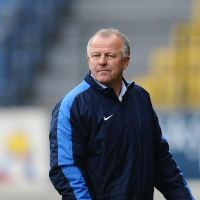 This control method of work in the area of fitness preparation, with which we started working years ago at FC Baník Ostrava football club, in collaboration with associate professor Stejskal and especially in everyday contact with Dr. Šlachta, was...
Verner Lička
President of the Czech Union of Professional Football Coaches
I am absolutely thrilled! Finally, we have in our hands a scientific diagnostic with laboratory accuracy, which enables controlling training units during convalescence and athletes returning to training after illness or fatigue syndromes of unclear origin....
MUDr. Jaroslav Větvička
Head Doctor of the Centre for Sports National Team Medical Care
1st place Olympic Games 2016 Rio, 1st place World Championship 2015, 2nd place European Championship 2014 and 2018.
Matej Tóth
professional athlete
2nd place World Championship. 1st place European Championship, 1st place World Cup 2019. At the World Canoe Slalom Championships ICF won twelve medals, ten gold (C1: 2003, 2009, 2010, 2011, 2013, 2014, 2015, 2015, 2017, 2018, 2019) and two silver (C1: 2013, 2017). He won a total of 20 medals at the European Championships (11 gold, 6 silver and 3 bronze). He also won the overall World Cup title in the C1 class in 2012, 2016 and 2018.
Alexander Slafkovský
canoeing, water slalom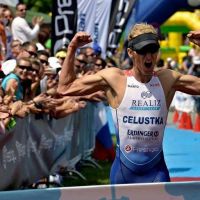 4th place World Cup, 1st place European Field Triathlon Championship, multiple Czech Triathlon Champion, Czech national team member, participant in the London Olympics.
Jan Čelůstka
professional triathlete
5th place Olympic Games 2018 Pyongyang, 5th place World Cup 2018 (individual), 1st place Summer Biathlon World Championships 2018, 1st place Winter Universiade 2015 (sprint), 2nd place Winter Universiade 2015 (Pursuit), 3 place Winter Universiade 2015 (individual), regular placement in the TOP 3 World Cup.
Paulína Fialková
professional biathlete
Previous
Next